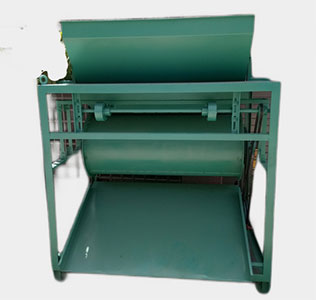 Single Drum Magnetic Separator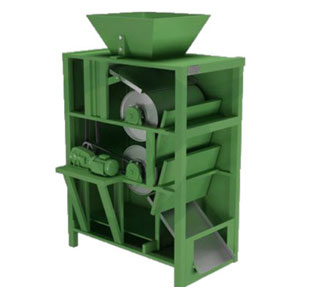 Double Drum Magnetic Separator
Send Enquiry
Drum Type Magnetic Separator are designed to remove micro iron or para-magnetic material from mineral and ceramic raw material.
Magnetic Materials:
Magnetic separators are offered with two different type of magnets.
Ferrite Magnet
Rare Earth Magnet
Ferrite Magnet:
The magnetic separators having ceramic magnet can be useful for application where larger and free iron particles are supposed to be divided. The standard magnetic intensity for magnetic drum exterior can be around 1500 to 2000 Gauss.
Rare Earth Magnet:
A magnetic separator having higher intensity Rare Earth Nd-Fe-B (Neodymium- Iron- Boron) magnet can be useful in removing the magnetic contaminations with lower magnetic properties as well as finer iron particles need be separated. An average magnetic intensity for drum surface can be around 3500 to 5500 Gauss.