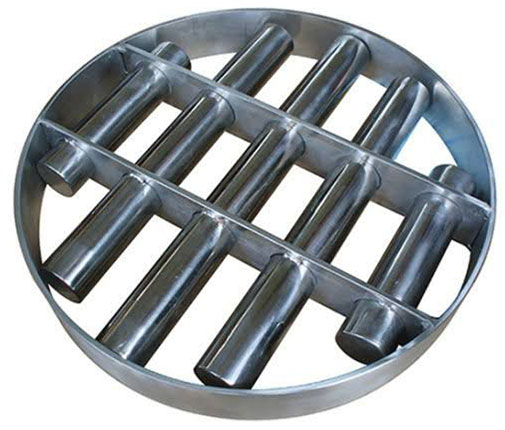 Send Enquiry
Our rich industry experience support us in offering a wide assortment of High Intensity Rare Earth Magnetic Grill which finds extensive application in many industries like chemical, food, mining and mineral industries. This range is having high magnetic strength & powerful performance. To ensure high performance and unmatched quality of this range, it is examined well against numerous quality parameters by our experts. High Intensity Rare Earth Magnetic Grill is utilized to fabricate their own systems for special applications requiring non-standard spacing.
Salient features of our separation :
High Efficiency
Optimum performance
Durable
The design is unique
Uncomplicated operation
Magnetic surfaces can be cleaned easily
High magnetic field strength
Available in SS 304/316
The hopper magnet and grill magnet are designed by us in different shapes and sizes in a way so to make them fit in any size of hopper precision as per the needs of the market.
As Magnetic grill manufacturer and hopper magnet supplier our focus is on:
Protection of machines against contaminated materials
Strengthening by timely delivery of our products
Offer a quality product which ensures a long time and low maintenance free operation
Perfection of product as per the customer requirement
This magnetic range finds their importance of usage in plastic industry, chemical industry, glass industry, spice industry, ceramic industry, pharmaceutical industry and other industrial sectors.